X's & O's FROM THE VAULT
Wisconsin Weak Right, 3 Shuffle, 521 Rip Sail
Matthew Fischer Defensive Coordinator, University of South Alabama, Mobile, Ala.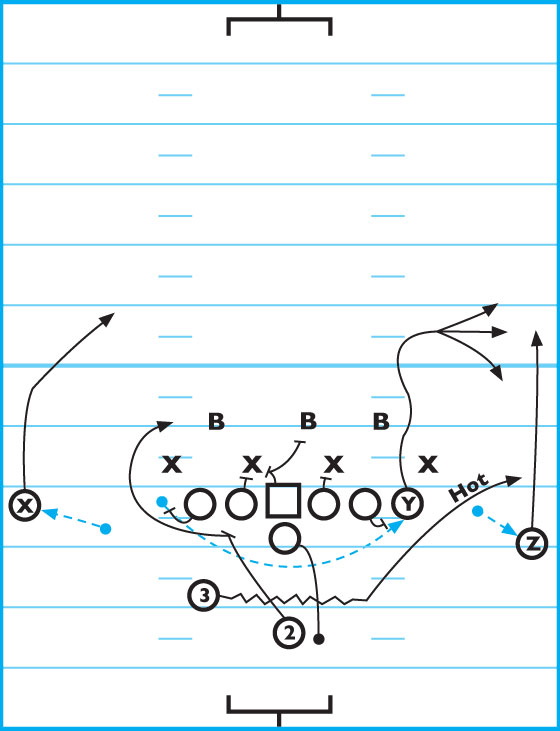 This is a good play to use anywhere between your own 10 yard line and your opponent's 15. We shift receiver Y over and spread receiver's X and Z while 3 shuffles. The offensive line blocks man with the center going right (rip).On the snap, the QB executes a 5-step drop and checks off toward X to throw off the DBs. The QB then reads his receivers in a progression of Z, Y and 3, with 3 being
MORE X's & O's

SIGN UP FOR THE
PLAY OF THE WEEK
NEWSLETTER

FEATURE ARTICLES
Supplementing Your Running Game with Screen Concepts
by Ray La Forte Offensive Coordinator • United States Coast Guard Academy
The USCG comes into every game with six different screen plays with each one having multiple variations.
As America's smallest National Service Academy, our cadets are faced with many daily challenges. We have continued to adapt and adjust our football practices to meet the demanding cadet schedules and rigors. Along with academic schedules routinely set at 20 credits and shorter practices come many obstacles. One obstacle that we have normalized over our 16 seasons is our height and we ...more...



OFFENSE
POWER PLAY (GAP SCHEME)
Chennis Berry Offensive Coordinator and Offensive Line Coach Southern University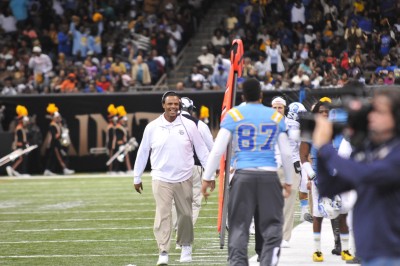 POWER PLAY (GAP SCHEME)
By Chennis Berry, Offensive Coordinator and Offensive Line Coach
Southern University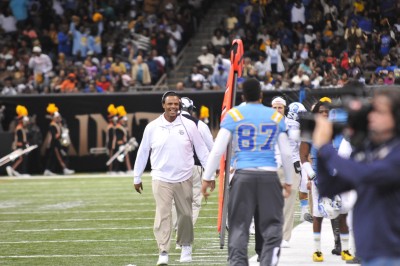 When we ...more.




DEFENSE
DEFENSIVE LINE FUNDAMENTALS
Danny White Defensive Coordinator Madison Ridge Academy (MS)
Fundamentals can be taught in three steps.
more.



SPECIAL TEAMS
PUNT PRESSURE
Michael Cieri Special Teams Coordinator and D-Line Coach Montblair State College
A Two-Tiered Circuit Drill Program That Fine Tunes the Development of Critical Punt Pressure Skills
Once the introductory circuit has taught the players the essential techniques and the coaching staff has evaluated the skill level, tier two is utilized. These drills are more advanced and will concentrate on combining the k ...more.



STRENGTH & CONDITIONING
Using the Clean and Jerk as Your In-Season Workout
Tim Tobin Assistant Coach and Strength and Conditioning Coach, Tusculum College
The clean and jerk is the ideal in-season workout and designed to increase explosiveness.
In our weight room, the clean and jerk is our lift during the season. It builds explosiveness and has shown to keep athletes healthy. The clean primarily works the hamstrings, lattisumus dorsi, biceps, and trapezius muscles. Players learn with this li ...more.