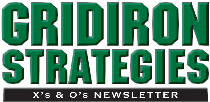 Gridiron Strategies Aug-Sep 2013
© Copyright 2013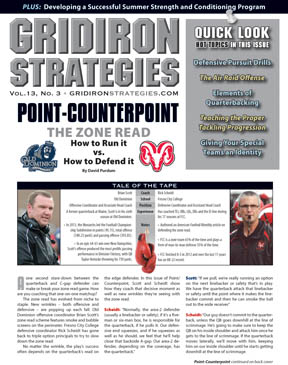 Air Raid Ground Game
Letter From The Managing Editor
Advanced Pursuit Drills
Marist Special Teams Drills
The Need for Speed
Remain Calm
Blitz Building
How to Improve Technique for Your Wide Receivers
Point-Counterpoint: Pre-Snap Reads
Tracking Practice Data Will Improve Your Defense
MORE ISSUES

X's & O's FROM THE VAULT
Goal-Line Special Or 2-Point Conversion
Kim Nelson Head Football Coach, Washington High School, Sioux Falls, S.D.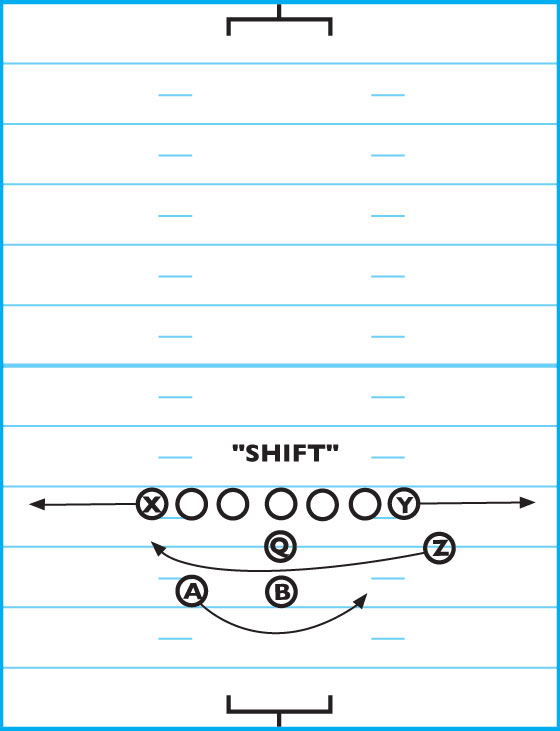 DIAGRAM 1: This is one of our most effective goal-line or 2-point conversion plays. We have had over a 90-percent success rate using this play. Start in a tight wing formation and, on sound, the players shift to a spread formation with the backs flipping to the other side. If the defense is in man coverage, they may try to switch men and become confused.
MORE X's & O's

SIGN UP FOR THE
PLAY OF THE WEEK
NEWSLETTER

FEATURE ARTICLES
Point-Counterpoint: Pre-Snap Reads
by David Purdum
Point-Counterpoint: Pre-Snap Reads
The no-huddle, 'check-with-me' offense has turned the pre-snap game into a frantic chess match with plenty of poker also being played before the play clock hits zero.

"It really is a chess match. You're waiting for them to move, they're waiting for you to move," said Nate Cochran, first-year offensive coordinator at Alma College and fan of forcing defenses to show their hand before the snap. "Sometimes you get the bear; sometimes the b ...more...



OFFENSE
Air Raid Ground Game
Rich Hargitt Passing Game Coordinator and Receivers Coach • Ashbrook High School (NC)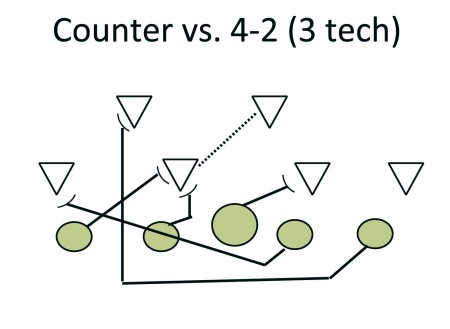 By following specific blocking responsibilities, the run game can be effective in the air raid offense.
The Air Raid offense is a system that features a great deal of pass-first mechanics and timing. The majority of the practice time and "scheme" time is spent on the passing game and so the offense rightly gets the moniker of a pass- ...more.




DEFENSE
Blitz Building
Chris Kempton Defensive Coordinator • Bates College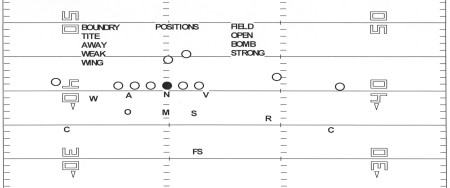 Blitz Building The 3-3 stack defense with multiple blitz packages can cause confusion for any offense.
Last fall, Bates College finished #1 in the country in Division III in turnover margin which was truly a team statistic. We made the decision to switch to the 3-3 stack defense four years ago and have become a true ball hawking defensive unit. This past season, we finished with 32 takeaways in 8 games and scored four defensi ...more.



SPECIAL TEAMS
HOYA Special Forces - Having an Identity For Your Special Teams Units
Kevin Doherty Defensive Backs and Special Teams Coach • Georgetown University
Complementary special teams units must work together to maximize their potential.

How do you improve special teams without changing the amount of time you commit to it in practice and meetings? The best answers to tough questions are generally very simple. Here are our answers:

#1 - Create an identity t ...more.



STRENGTH & CONDITIONING
DEVELOPING A SUCCESSFUL SUMMER STRENGTH AND CONDITIONING PROGRAM
Fred Eaves Strength and Conditioning Coach • Battle Ground Academy (TN)
Summer is the most critical time of the year to develop speed, strength, and explosiveness.
Designing a summer strength and conditioning program for your players is the focus of every high school coach in America this time of year. The summer program is the most critical time of year for developing speed, strength, and explosiveness. Condi ...more.


DRILLS
Advanced Pursuit Drills
Rob Eggerling Associate Head Coach and Defensive Coordinator Saint Anselm College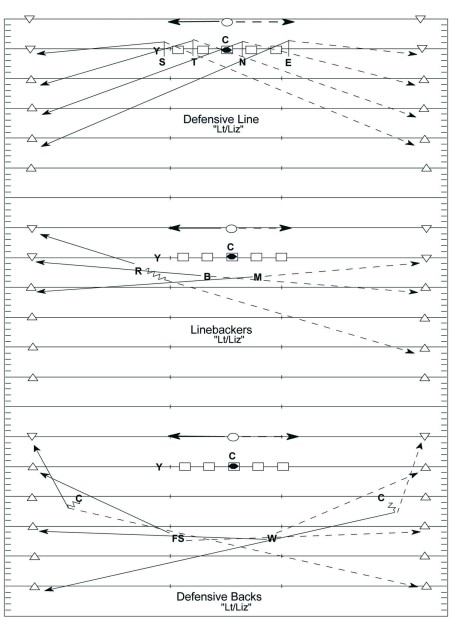 Advanced Pursuit Drills - Teaching the proper pursuit angles should lead to improved tackling.
So much of the game is based on speed and agility that everyone is trying to match player against player. But the proper technique of playing the angles and keeping the ball on the appropriate shoulder is critical. The importance of c ...more.
MORE X's & O's

Get More Out of Your Zone Scheme with the Fullback Zone Dive
One of my favorite plays from the two-back offense that we ran at the high school level was a fullback zone dive. This was a play that we used to complement our stretch play. Our version of the stretch play was a full line reach scheme in which we were trying to get the ball …
My Best All-Purpose Run Play
My #1 all-everything Run play is QB Power Read with Fly Sweep Mesh.  This is a version of the play that Jordan Lynch (NIU) has used to get him to New York as a Heisman Trophy finalist, and it has made our offense extremely dynamic. At Aurora University in 2012, I had a drop back …
Cold Weather Tackling
It?s mid-December and for a lot of the country, it?s COLD! If you are still playing football (like the NFL) you know that the cold weather affects the game in any number of ways. As a former NFL special teams coach, I can attest to its affect on the kickers, punters, long snappers and returners. …
Evolution in Strength and Conditioning
This is going to be my 17th season as a strength and conditioning coach working with athletes and preparing them for the upcoming football season when we begin in January. There has been tremendous growth in the field of strength and conditioning during the years since I first began in this profession. The emphasis on …
Dive Triple Option
This is a triple option play with a passing option. It is very important that the QB makes his decision on who is getting the football very quickly so that you are not penalized for having an illegal man downfield.  This play begins looking like a regular triple option run play.  However, the backside A-Back, …
Home | Magazine | Back Issues | Shopping | Subscribe | Contact

Girdiron Strategies
P.O. Box 14007
North Palm Beach, FL 33407

1-800-537-4271 option 4

Copyright 2013, Gridiron Strategies
a division of
AFM Media, LLC.
All Rights Reserved.