Defending the Spread Offense

Back
|

Printer Friendly
©
October, 2014
by Casey Jacobsen
Co-Defensive Coordinator • Morningside College
To defend the spread offense, the first thing you have to do is understand WHAT the offense is trying to accomplish and HOW they are trying to accomplish it. There are three things we talk to our defensive players about in regards to the spread and defense in general – numbers, leverage, and matchups. These concepts apply against all offenses, but are magnified against the spread because of spacing.

The spread offense is attempting to do just that, SPREAD you across the entire field. They will then run the most advantageous play against the chosen defense. First, they will look from a numbers standpoint. If they have more guys than you, the odds are in their favor. They will also look at it from a leverage standpoint. Whether it is blocking angles or amount of space to defend, they are trying to give their players the easiest chance at success. Finally, they will look at getting their best matched up on one of your weaker defenders. The great offenses will shift and motion to create these numbers, leverage, and matchup advantages. The offense is trying to make you defend every square inch of the field.

To help in creating a game plan it is also vital to identify exactly what type of spread you are up against. Is it the spread power run like Coach Gus Malzahn at Auburn, spread air raid like Coach Mike Leach at Washington State, or spread option like Coach Rich Rodriguez at Arizona. You must also take into account the tempo at which they run their offense. Hurry-up, no-huddle will definitely limit your play calls and make your defenders have to identify numbers, leverage, and matchup problems much more quickly. Then you must determine their personnel weaknesses and strengths to understand where you can acquire your bonus defenders from and where you need to put them. Formation, down and distance, and situational tendencies will also allow you to have a better idea of what you need to prepare your players for.

Now that you know exactly what you are up against you can start to formulate your game plan. There are a few things to keep in mind when putting your plan together. In the run game you need to determine how many players you NEED in the box. Can you get away with playing a 5-man box or do you need to keep a sixth guy in there? You can reduce or stunt defensive linemen into interior gaps in order to push the ball out to your flat defenders, allowing you to play a 5-man box while maintaining gap integrity and keeping good leverage and numbers matchups.

You also need to make sure your option responsibilities are covered and well versed among your players. In the pass game you need to determine where they are throwing the ball. Is it to a certain player, or maybe a certain location? This will allow you to know when and where to insert your safeties to gain numbers and leverage advantages. You also need to have a pressure package that will force them into doing something they aren't comfortable doing. Take away their best stuff.

I've included three diagrams that show the Auburn power run vs. a 6-man box (Diagram 1), the air raid offense vs. a 6-man box (Diagram 2) and the air raid offense vs. a 5-man box (Diagram 3). Each one shows the proper positioning of all defensive players.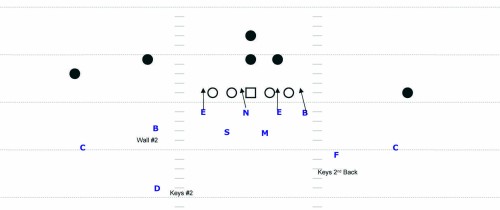 Diagram 1: Auburn Power Run vs. a 6-Man Box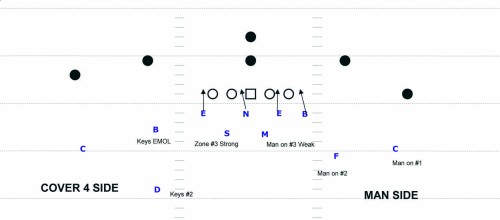 Diagram 2: Air Raid Offense vs. a 6-Man Box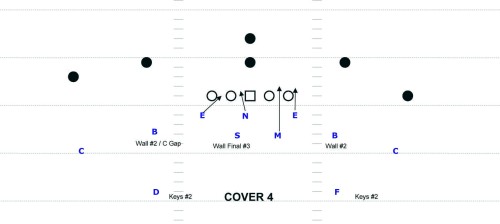 Diagram 3: Air Raid Offense vs. a 5-Man Box
My last words of advice are to KEEP IT SIMPLE. Have easily defined assignments. It will allow you to make faster adjustments throughout the course of the game and it will allow your players to be confident in what they are doing so they can play FAST.

About the Author: Casey Jacobsen was named Morningside College's Co-Defensive Coordinator after the 2010 season. He has been on the staff for 10 years and was the special teams coordinator from 2005-2010. Jacobsen started his coaching career at Buena Vista University, his alma mater, where he was a three-year starter at center.