Q & A with Charlie Stubbs

Back
|

Printer Friendly
©
April, 2008
Over his 17 years as either an Offensive Coordinator or Passing Game Coordinator, Charlie Stubbs has been in the controls of some high-powered offenses. His stops have included Oregon State, Tennessee-Martin, Memphis, Alabama, Tulsa and Louisville. His Cardinal offense averaged 36 points per game last fall.
In his second year of coaching, as a member of LaVell Edwards' BYU staff, the Cougars won the National Championship. Gridiron Strategies writer Mike Parker recently spoke to Coach Stubbs.
GS • What would your priorities be if you were a high school coach?
CS • Each year you've got to be open minded to evolve. One year you might have a great QB and be able to throw the ball down the field. The next year you might not have anybody that can hit the side of a wall.
The thing I would do first is make sure that I am fundamentally sound. You should work on some of those fundamentals year-round. And you can't put scheme ahead of fundamentals because I really believe if you get the bases right, you can evolve as the season goes on. You can gradually add a little bit or a wrinkle or two and still execute at a high level.
The biggest thing I would do is
...The full article can only be seen by subscribers.
Subscribe today!

Current Subscriber first time here? Click Here to set up your password.

NOT A SUBSCRIBER?
Subscribe now and get Gridiron Strategies Digital magazine PLUS get INSTANT unlimited access to over 10 years of back issues including over 1000 articles and 3000 diagrams ONLY available at www.GridironStrategies.com Subscribe Now


Sign Up for the Play of the Week Newsletter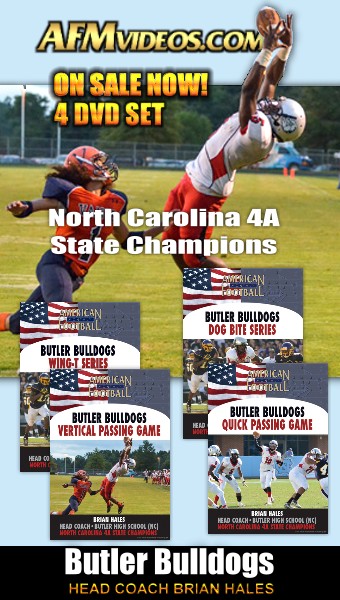 Home | Magazine | Back Issues | Shopping | Subscribe | Contact

Girdiron Strategies
600 Sandtree Drive, Suite 107
Palm Beach Gardens, FL 33407

1-800-537-4271

Copyright 2018, Gridiron Strategies
a division of
AFM Media, LLC.
All Rights Reserved.