"3-Man" Fake FG, PAT

Back
|

Printer Friendly
©
June, 2005
by Dave Loebach
Special Teams Coordinator, St. Joseph High School, St. Joseph, Mich.
DIAGRAM: "3-Man." This is an excellent fake field goal or PA ...The full article can only be seen by subscribers.
Subscribe today!


Current Subscriber first time here? Click Here to set up your password.

NOT A SUBSCRIBER?
Subscribe now and get Gridiron Strategies Digital magazine PLUS get INSTANT unlimited access to over 10 years of back issues including over 1000 articles and 3000 diagrams ONLY available at www.GridironStrategies.com Subscribe Now


Sign Up for the Play of the Week Newsletter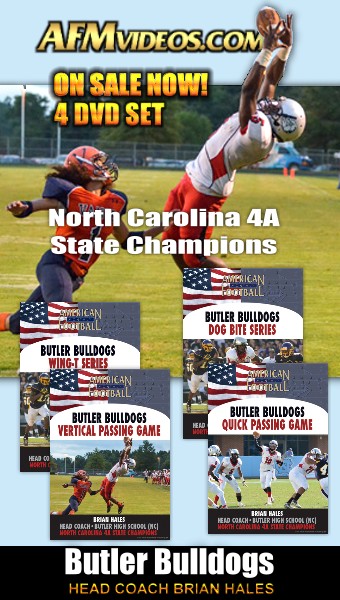 Home | Magazine | Back Issues | Shopping | Subscribe | Contact

Girdiron Strategies
600 Sandtree Drive, Suite 107
Palm Beach Gardens, FL 33407

1-800-537-4271

Copyright 2018, Gridiron Strategies
a division of
AFM Media, LLC.
All Rights Reserved.