To Climb the Ladder or Not to Climb the Ladder

Back
|

Printer Friendly
©
August, 2012
by Jared Van Acker
Head Coach • Grafton High School (Yorktown, VA)
Advice to Young Coaches From a Young Coach (Part II)
Finances/Fundraisers/Booster Clubs

"Money makes the world go around" is a quote that I remember learning at a very young age. Nothing is different in football. A program that has money can buy things that can help win football games. I am a true believer that there is a lot of "free money" out in communities that people are more than willing to give to support your program.

The hardest part is going out to the community and getting the financial support. Will you be able to fundraise for your football program or will it be frowned upon by your administration or school board? Do you have a separate football account in the school system where you can keep money earned from fundraisers? Who has access to your account? A ...The full article can only be seen by subscribers.
Subscribe today!


Current Subscriber first time here? Click Here to set up your password.

NOT A SUBSCRIBER?
Subscribe now and get Gridiron Strategies Digital magazine PLUS get INSTANT unlimited access to over 10 years of back issues including over 1000 articles and 3000 diagrams ONLY available at www.GridironStrategies.com Subscribe Now


Sign Up for the Play of the Week Newsletter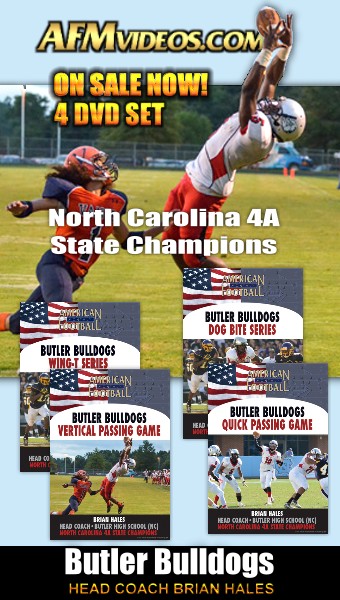 Home | Magazine | Back Issues | Shopping | Subscribe | Contact

Girdiron Strategies
600 Sandtree Drive, Suite 107
Palm Beach Gardens, FL 33407

1-800-537-4271

Copyright 2018, Gridiron Strategies
a division of
AFM Media, LLC.
All Rights Reserved.