Using Shifts, Motions In The Punting Game Keeps Opponents On Their Heels

Back
|

Printer Friendly
©
June, 2004
by Matt Miers
Head Freshmen Coach, Cedar Rapids Kennedy High School, Cedar Rapids, Iowa
THE PUNT IS ONE of the scariest plays in football. The sound of the "double-thud" of a blocked punt is one of the most sickening sounds a coach will ever hear. This is a sound we'll do everything in our power to avoid.

Our program approaches the punt team as if it's the most important unit on the team. The players on the punt team have an enormous amount of responsibility. They must hold their blocks long enough to prevent a blocked punt and then must quickly release and get downfield to pre ...The full article can only be seen by subscribers.
Subscribe today!


Current Subscriber first time here? Click Here to set up your password.

NOT A SUBSCRIBER?
Subscribe now and get Gridiron Strategies Digital magazine PLUS get INSTANT unlimited access to over 10 years of back issues including over 1000 articles and 3000 diagrams ONLY available at www.GridironStrategies.com Subscribe Now


Sign Up for the Play of the Week Newsletter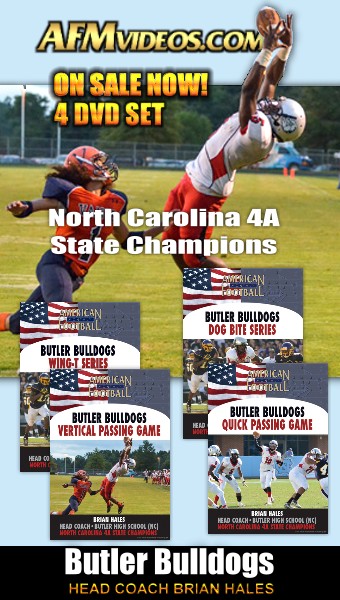 Home | Magazine | Back Issues | Shopping | Subscribe | Contact

Girdiron Strategies
600 Sandtree Drive, Suite 107
Palm Beach Gardens, FL 33407

1-800-537-4271

Copyright 2018, Gridiron Strategies
a division of
AFM Media, LLC.
All Rights Reserved.