Anatomy Of A 146-Game Winning Streak

Back
|

Printer Friendly
©
December, 2003
by Mike Podoll, Associate Editor
MOST PEOPLE IN coaching circles are becoming aware of the extraordinary events that are unfolding with Bob Ladouceurís football program in Concord, Calif. But you really know that something special is taking place when you begin to see captains of industry using Ladouceurís coaching blueprint as a shining example of the type of leadership needed for success in todayís business world.

This is exactly whatís happening, as the head coach at De La Salle High School was featured in an in-depth article by Don Wallace in the Oct., 2003, issue of Fast Company magazine.

Fast Company, a publication focused primarily on the interests of business leaders, examined Ladouceur and his i ...The full article can only be seen by subscribers.
Subscribe today!


Current Subscriber first time here? Click Here to set up your password.

NOT A SUBSCRIBER?
Subscribe now and get Gridiron Strategies Digital magazine PLUS get INSTANT unlimited access to over 10 years of back issues including over 1000 articles and 3000 diagrams ONLY available at www.GridironStrategies.com Subscribe Now


Sign Up for the Play of the Week Newsletter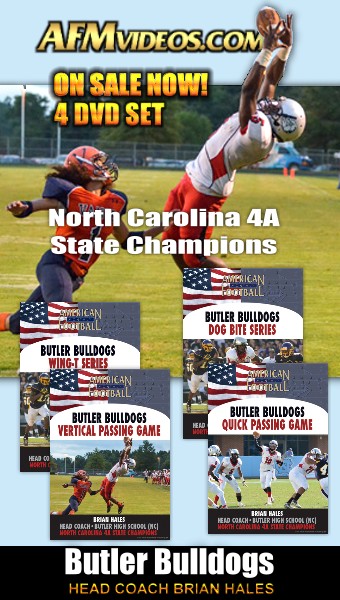 Home | Magazine | Back Issues | Shopping | Subscribe | Contact

Girdiron Strategies
600 Sandtree Drive, Suite 107
Palm Beach Gardens, FL 33407

1-800-537-4271

Copyright 2018, Gridiron Strategies
a division of
AFM Media, LLC.
All Rights Reserved.